Premier Roofing Contractor
Licensed, bonded, and fully-insured, we offer full services across Orange,
Los Angeles, Riverside and San Bernadino counties.
We provide custom, innovative, top-tier roofing solutions and green alternatives while maintaining unrivaled customer service and building lasting relationships that go beyond one project.

Residential
We continue to grow our residential roofing clientele by maintaining loyal, long-term relationships with our distributors and sales representatives to ensure optimal pricing and premium service.

Commercial
With a broad spectrum of commercial and industrial projects under our belts, we have the knowledge and expertise to continue delivering top quality commercial roofing solutions both large and small.

Residential
Looking to build new homes or in need of revamping your current worn out roof? We offer new construction and re-roofing options.

Commercial
We are certified installers for the nation's largest commercial roofing products. From ground-up to re-roofing, we can do it all.

Repair and Maintenance
Just like a car your roof needs to be maintained. We offer maintenance packages to keep your roof in tip top shape, along with repairs if your roof system is broke down.

Re-Roofing
We are certified installers for the nation's largest roofing material manufacturers.

Roof Repairs
With time comes wear and tear. We can bring your roof back to its original condition – or better.

Roof Maintenance
We offer ongoing service programs to keep your structure safe and secure at all times.
Raising The Roofing Industry's Standards
No matter how large or small the project, our attention to detail and cost effectiveness has made Coastal Roofing the leading roofing contractor in Southern California. With years of experience in both commercial and residential roofing, we provide a variety of premium products delivered with unparalleled customer service each and every time. Professionally qualified, licensed, and insured, we are the best candidate for any roofing project.
Our diverse group of general contractors, home owners and fortune 500 companies have trusted us with roofing their personal residents, car dealerships, and Multi-Million-dollar custom homes.
The artistry resulting from your company's talent and persistent dedication to listening to and understanding the vision for the roof is truly rare. Your employees also were patient and thoughtful with an architect who is sometimes known to be very particular! I thoroughly enjoyed working with you and certainly look forward to doing it again in the future.

Richard Krantz
Richard Krantz Architecture
We have received many compliments on our new roof. Coastal roofing had great follow up and addressed everything to ensure the work and service. We would highly recommend Coastal Roofing to anyone considering roofing services.

Tom Austin 
Newport
We use Coastal Roofing because not only do they provide competitive pricing and outstanding service, but because they stand behind there work. I highly recommend Coastal Roofing.

Chris Clevely 
Clevely Construction
I want to personally thank you for your hard work at the South Beverly Grill. This was an incredibly challenging project, but you rose to that challenge with a can-do approach and the flexibility it took to meet the client's needs on a daily basis. All of this was accomplished in an incredible time frame while producing a product of impeccable quality. The reward is a beautiful restaurant which I personally enjoy on a daily basis. I am proud of the work that we accomplished together.

George Minardos
CEO, Minardos Group.
It has not been an easy task to work on the roofs. However, under Mike Roger's supervision all has gone very smoothly thus far. I have been in the management field for over 25 years and can honestly say I have never had a project go more smoothly, not to mention ahead of schedule. I am extremely impressed.

Jacques Shrader
Versailles HOA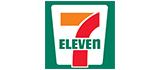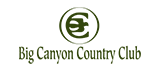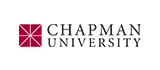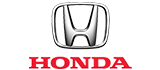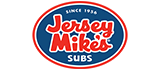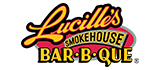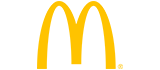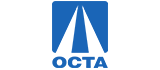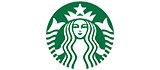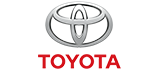 3303 Harbor Blvd Suite G-4/5, Costa Mesa, CA 92626